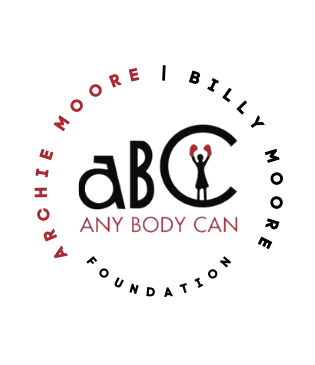 Your donation to ABC will help bring hope and stability to our community. Our foundation has everything in place to change the lives of the youth in south San Diego. We have a board of directors composed of prominent citizens including doctors, lawyers, educators and business leaders. We have a board of education formally recognized partnership with neighboring Golden Hill School. Credentialed teachers and coaches are present in the gym/learning center at least four hours each day after school. Both Golden Hill and King-Chavez school students have shown tremendous interest in participating in our program. It is our goal to provide the highest quality program to the largest number of youth and for this we need financial support. Please consider contributing to the vision of ABC. There is an ongoing need for up-to-date boxing gear, athletic equipment, and uniforms.  We intend to continue building our library/learning center by filling our bookcases with books, and providing a quiet, comfortable space where our students can study.
You will feel proud to know that by donating to ABC Youth Foundation, not only are you keeping kids safe from gang violence, but you are offering them a positive alternative.
To make a donation to the
ABC Youth Foundation please click on any of the donate buttons, or send a check/money order to:
Special Thanks to
our PARTNERS
JERRY NAVARA
Jerome's Furniture began as the dream of Jim and Esther Navarra. Wanting everyone to feel welcome was a priority when they opened their first furniture store over 65 years ago. If you weren't on a first-name basis when you walked in, you would be by the time you left!
ANGUS ASPHALT - CHARLIE WEST
Angus Asphalt Inc. was built from the ground up by Thomas F. Angus in 1987. Since then it has been a growing, thriving and well respected company around the county. Angus Asphalt Inc. provides quality asphalt, concrete, and tank and underground services.
KING-CHAVEZ PREPARATORY ACADEMY
S.D UNIFIED SCHOOL DISTRICT
HARRY STYLLI
Advocate & Supporter
JAMIE LENORE
54 years in the San Diego market, the JLC has evolved into many other categories such as premium bottled waters, craft sodas, ready-to-drink (RTD) teas and juices, energy drinks, protein shakes and snacks like kettle chips, protein bars, beef jerky's and delicious cookies.
MAC ARMSTRONG
Palomar is a rapidly growing and innovative insurer focused on providing specialty insurance to residential and commercial customers. Our underwriting and analytical expertise allow us to concentrate on certain markets that we believe are underserved, such as the markets for earthquake, hurricane and flood insurance.
Dominic Brunetto
Mona Lisa has become an institution for Italian food and culture in the Little Italy area. Now in their third generation of family management they look forward to continuing the Mona Lisa legacy. Whether you are walking through our authentic Italian deli or dining in their family Italian restaurant, welcome you to our family's tradition.
BSE SECURITY SERVICES - MARLON BLUE
Our mission is to build relationships and provide valuable resources that exceed expectations and increase diversity in our small business community.